Sittig named to International Academy of Health Sciences Informatics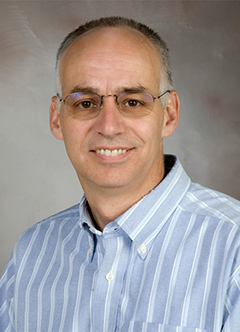 UTHealth School of Biomedical Informatics (SBMI) Professor Dean Sittig, Ph.D. has been elected to the inaugural class of the International Academy of Health Sciences Informatics (IAHSI), or the Academy for short. The Academy was established earlier this year by the International Medical Informatics Association (IMIA), which held a comprehensive nomination process to select the founding members.
According to the IMIA, "the Academy will serve as an international forum for peers in biomedical and health informatics" and "will play an important role in exchanging knowledge, providing education and training, and producing policy documents, e.g., recommendations and position statements."
There are 120 founding Academy members and they represent over 30 nations from across the globe. Only 33 founding members are from the United States, including Sittig. Members of the Academy are deemed as "living leaders in health informatics" according to the IMIA.
Sittig holds the Christopher Sarofim Family Professorship in Biomedical Informatics and Bioengineering at SBMI and has been with the school since 2008. In regards to his election to the Academy, Sittig considers it a tremendous honor. Sittig stated "being chosen as a founding member of this prestigious group of informaticians, my friends and colleagues, is a true pleasure. I look forward to working within the Academy to continue advancements in the field of biomedical and health informatics."
The first class of the Academy will be inducted in late Aug. during the 16th World Congress on Medical and Health Informatics in Hangzhou, China.
published on 06/07/2017 at 3:22 p.m.