Professor Hua Xu awarded Precision Medicine Initiative grant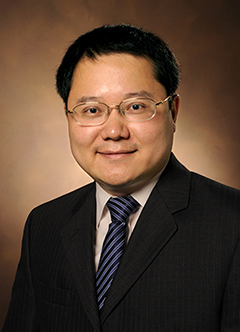 School of Biomedical Informatics (SBMI) Professor Hua Xu, Ph.D. was recently awarded a Precision Medicine Initiative (PMI) grant worth more than $890,000. Xu, who holds the Robert H. Graham Professorship in Entrepreneurial Biomedical Informatics and Bioengineering, will be the subcontractor principal investigator on the grant, which is funded by the National Institutes of Health (NIH).
The project is titled "Partnership in Learning around Engagement, Data, Genomics, and Environment" or "PLEDGE" for short. The grant is part of a larger PMI grant being spearheaded by a team of researchers at Vanderbilt University Medical Center. The grant will culminate in the launch of the Data and Research Support Center (DRSC), in conjunction with the PMI cohort program.

One of the goals of the PMI cohort program is to receive biological samples, genetic data and diet & lifestyle information on at least one million research participants in the United States. This program will allow researchers to pioneer a new research model and lay the groundwork for using precision medicine in clinical care environments.

The DRSC is tasked with managing the acquisition and organization of diverse datasets for the PMI cohort program while also providing research support and analysis tools for data mining. Xu will lead the Natural Language Processing (NLP) core team of the DRSC to use and develop clinical NLP technologies to support patient phenotyping efforts.

The grant began on July 1 of this year and concludes on June 30, 2021.
published on 8/18/2016 at 12:49 p.m.