Renowned biomedical informatics pioneer receives $6 million in CPRIT funding to join UTHealth Houston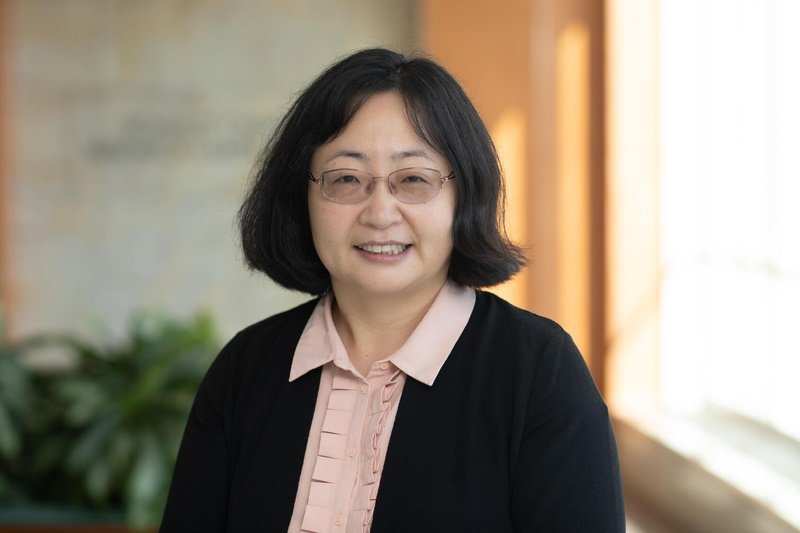 Hongfang Liu, PhD, whose research focuses on using novel health data science, artificial intelligence (AI), and informatics to transfer clinical data into clinical and translational science research and health care delivery improvement, will receive $6 million for her research from the Cancer Prevention and Research Institute of Texas (CPRIT) to recruit her to UTHealth Houston School of Biomedical Informatics.
Liu, who has been at Mayo Clinic where she leads $11 million in grant funding from the National Institutes of Health (NIH), will be director of the Center for Translational Artificial Intelligence in Medicine at the School of Biomedical Informatics, and vice president for Learning Health Systems at UTHealth Houston.
"We are grateful for CPRIT's ongoing support, which allows us to pursue innovative research to advance cancer discovery," said Giuseppe N. Colasurdo, MD, UTHealth Houston president and Alkek-Williams Distinguished Chair. "The recruitment of Dr. Liu to UTHealth Houston School of Biomedical Informatics will strategically enhance the position of Texas as a national and international leader in health data science, artificial intelligence, and informatics applications in the diagnosis, prevention, and treatment of cancer."
Since 2003, Liu's research has been continuously funded through the NIH, National Science Foundation (NSF), and other agencies supporting biomedical research. In 2022, she received the prestigious Donald A.B. Lindberg Award for Innovation in Informatics by the American Medical Informatics Association. Liu is a pioneer in developing machine learning and big data techniques for biomedical and clinical natural language processing, a branch of artificial intelligence that focuses on empowering computers with the ability to understand text and spoken words.
"Dr. Liu is among a core group of premier national and international scientists in biomedical informatics and artificial intelligence, and she will serve as a vital catalyst for the advancement of cancer research in our great state," said Jiajie Zhang, PhD, dean and The Glassell Family Foundation Distinguished Chair in Informatics Excellence at UTHealth Houston School of Biomedical Informatics. "UTHealth Houston's ongoing partnership with CPRIT is one in which we take great pride, and the successful recruitment of Dr. Hongfang Liu is especially significant, as I believe it heralds a new era in cancer research."
"I am very excited to join UTHealth Houston School of Biomedical Informatics. It is the only school dedicated to biomedical informatics across the nation with a critical mass and Texas Medical Center is the largest medical center in the world. The school is the perfect place to advance, collaborate, and accelerate biomedical informatics for building the care of the future," Liu said. "I have already had many ongoing collaborations with faculty members at the school and I know almost every faculty member. To me, it is like being back home."
As the CPRIT Scholar for the project WONDER: Accelerating Real World Data-driven Precision Oncology through Health Data Science and Informatics Excellence in Research, Liu will implement the CPRIT WONDER project in order to advance translational science in precision oncology, with an emphasis on applying new health data science, informatics, and AI solutions to empower and advance real-world, data-driven cancer research.
"I am very grateful for being selected as the CPRIT Scholar for the project WONDER," Liu said. "It is a critical time for researchers and scientists in the space of data science, artificial intelligence, and informatics given the huge potential of leveraging real-world data to advance precision oncology and transform cancer care. However, such potential heavily depends on our ability to ensure scientific rigor, ethics, and transparency with the goal of advancing data-driven science and achieving better health for everyone through people-centric and value-based innovations. The award would allow me to innovate to achieve WONDER in this space."
For media inquiries: 713-500-3030