School of Biomedical Informatics
---
SBMI Blog Articles

Health Information Technology and Patient Safety
---
Wednesday, December 17th, 2014

The healthcare industry now recognizes that the effective use of health information technology (HIT) can help providers deliver improved care while also enabling patients to engage more fully in their own care.
For example, HIT helps professionals to identify multi-drug interactions. It also prompts clinicians to utilize evidence-based guidelines when providing preventive care services, and paves the way for simple but powerful acts, such as texting patients to remind them to take their medications in a timely manner.
However, introducing new technologies with new practices also has the potential to introduce unintended consequences. The excessive use of "copy and paste" makes it difficult for clinicians to discern relevant new information, while "alert fatigue" occurs when clinicians receives so many irrelevant alerts that they begin to ignore all alerts as a self-defense mechanism.
SAFER Guides for HIT
One of our faculty, Dr. Dean Sittig, working with Dr. Hardeep Singh from the Houston VA and Baylor College of Medicine and Dr. Joan S. Ash from the Oregon Health & Science University, assisted the Office of the National Coordinator with the development of Safety Assurance Factors for EHR Resilience (SAFER) Guides for Health Information Technology.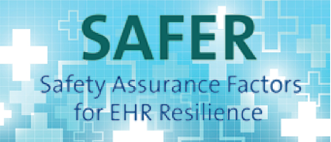 The areas covered include: Organizational Responsibilities, High Priorities, Patient Identification, Contingency Planning, CPOE and Decision Support, Test Results Reporting and Follow-up, Clinician Communication, System Interfaces, and System Configurations. These implementation checklists are intended to assist those implementing EHRs to avoid unintended consequences and ensure patient safety. The detailed guideline specifications can here found on the HealthIT.gov website.
Even though many of us who work in HIT or with EHRs will never treat patients directly it is vital that we remember the impact that our work has on the quality of care and patient safety. Therefore, we must do our best to minimize the risks associated with designing, developing, implementing, and using health information technology
written by Susan Fenton, PhD, RHIA, FAHIMA & Dean Sittig, PhD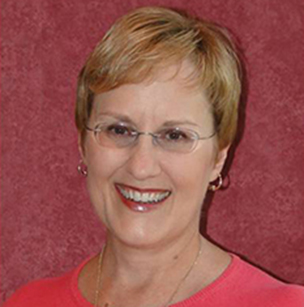 Dr. Susan Fenton is the Associate Dean for Academic Affairs and Assistant Professor at UTHealth School of Biomedical Informatics. She is a member of the American Health Information Management Association's Council on Excellence in Education, and her research interests include workforce development, data management, ICD-10 implementation and health care associated infections.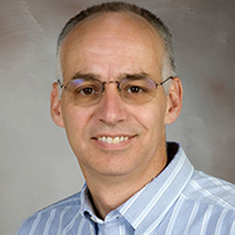 Dean F. Sittig, PhD, is a professor at UTHealth School of Biomedical Informatics (SBMI). He currently serves on the American Medical Informatics Association board of directors and is a member of the UT-Memorial Hermann Center for Healthcare Quality & Safety. Additionally, Sittig is the lead investigator of the clinical summarization project within the Office of the National Coordinator's Strategic Health IT Advanced Research Project at SBMI and the ONC funded SAFER: Safety Assurance Factors for EHR Resilience.