---
Wednesday, July 22nd, 2015


The Americans with Disabilities Act (ADA) will celebrate its 25th anniversary on July 26. Prior to President George H.W. Bush signing the ADA into law in 1990, people with disabilities could be denied jobs simply because of their disability or rejected from universities because of limited access to necessary resources. For those who could not use stairs, access to many restaurants, libraries and hospitals was out of the question.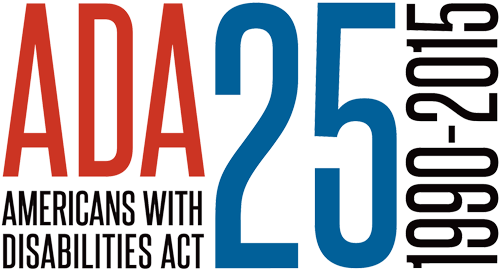 The ADA ensured that people with disabilities had full civil rights and could not be discriminated against solely because of their disability. For millions of people who are disabled, and for their family members, the ADA guarantees the disabled access to buildings, more inclusion in the workforce and ultimately…a more independent lifestyle.
For SBMI, the ADA is more than a landmark piece of legislation; it is the brainchild of Professor Lex Frieden, M.A. who is widely considered to be a disability rights champion as he was an architect of the ADA. Today, Frieden continues to advocate for those with disabilities by focusing his research on independent living for those with disabilities, rehabilitation technology and disability informatics.
25 years after the ADA was enacted, there are still areas that need improvement. "The main challenges today for the disability community are employment, healthcare, rehabilitation, technical aids and community-based services infrastructure," noted Frieden.
Despite the advances that have been made in the past 25 years and any obstacles that remain, there are still ways to continue making progress for those with disabilities. With the ADA meeting the quarter century mark, we challenge informaticians, those in the healthcare community and all others to institute positive change wherever feasible to advance the mission of the ADA.
To view the disability movement presentation that was recently led by Frieden, please visit the SBMI YouTube page. Additionally, TMC News published a profile of Frieden that explores his journey towards making the ADA a law.
Share on: