SBMI Applied Master's program earns CAHIIM Accreditation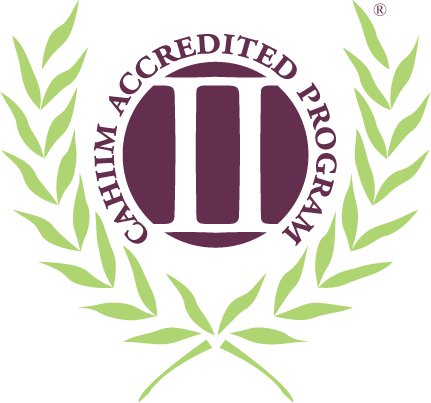 UTHealth's School of Biomedical Informatics (SBMI) Applied Health Informatics Master's program was recently awarded accreditation by the Commission on Accreditation for Health Informatics and Information Management Education (CAHIIM). Initial Accreditation was approved by CAHIIM's Board of Directors last month at its April 12th meeting.
The accreditation comes after a comprehensive program review conducted by the Health Informatics Accreditation Council and CAHIIM's Board of Directors. CAHIIM's accreditation process involves a rigorous program evaluation that takes multiple years to complete. According to Susan Fenton, PhD, RHIA, FAHIMA, Associate Dean for Academic Affairs, Professor and Program Director for the Master's Applied Track, SBMI has worked diligently for this accomplishment.
"Earning CAHIIM accreditation demonstrates to our prospective, current, and former students that our applied master's program meets the standards set by peers from across the U.S.," noted Fenton. "We are proud to offer students an education that is both relevant and provides current skills required by today's employers."
CAHIIM states that, the "peer-review process and annual program monitoring are the major strategies that continuously improve the quality of health information management and health informatics education to meet healthcare workforce needs." In order to earn accreditation, graduate programs must exhibit, and maintain, compliance with over twenty different health informatics accreditation standards. At the time of publication of CAHIIM's 2018 Annual Report, only 13 Informatics Master's programs were accredited.
"I am proud of the hard work put forth by our faculty and staff to earn the CAHIIM accreditation," said the Glassell Family Foundation Distinguished Chair in Informatics Excellence Dean Jiajie Zhang, PhD. "Our graduates are now more marketable and they have the added benefit of knowing that their informatics degree meets the highest academic standards."
The CAHIIM accreditation process begins with a Letter of Intent sent to CAHIIM and then an Initial Application in the CAHIIM Accreditation System. After the application is reviewed by the CAHIIM staff, it is either approved or denied. If an application is accepted and the program meets all requirements, the next step is CAHIIM Candidacy Status. During this period, programs complete a self-assessment to demonstrate compliance with numerous CAHIIM standards. The self-assessment includes various evaluations like a comprehensive analysis of the Learning Management System (LMS) utilized and a synopsis of the program's curriculum.
After the self-assessment is reviewed, approved programs schedule a site visit. During this process, three members representing CAHIIM visit the program's campus to assure the accrediting organization that the documented educational program complies with CAHIIM's accreditation standards. The application for accreditation is then presented to the CAHIIM Board of Directors for final determination. Should there be any partially met standards during the review process, programs must submit progress reports to keep CAHIIM abreast of the status of standard improvement.
In order to maintain CAHIIM accreditation, SBMI will work in concert with UTHealth to continuously maintain and uphold all CAHIIM policies and procedures. This requires engagement from SBMI staff as they complete ongoing collection of program data, report results and evaluation for student performance, events and services, and submit annual program assessment reports.
"The key to CAHIIM accreditation is the continuous oversight that helps maintain the value of CAHIIM accreditation for all accredited institutions and programs," stated Fenton. "While this is critical for the programs, it is also very important to students, alumni, and employers who depend on CAHIIM to set the bar denoting high caliber health information management and health informatics graduate programs."
To learn more about CAHIIM accreditation standards or to review a directory of all accredited programs, visit the CAHIIM website .
published on 05/23/2019 at 8:45 a.m.