Dean Zhang named International Academy of Health Sciences Informatics 2020 fellow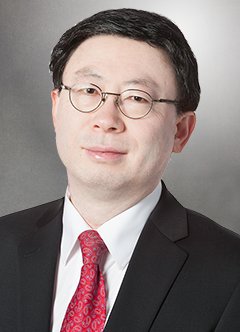 UTHealth School of Biomedical Informatics (SBMI) is proud to announce that Dean and the Glassell Family Foundation Distinguished Chair in Informatics Excellence Jiajie Zhang, PhD was recently named a 2020 fellow to the International Academy of Health Sciences Informatics (IAHSI).
The International Medical Informatics Association (IMIA) notes that "Academy Membership is one of the highest honors in the international field of biomedical and health informatics." As such, Dean Zhang is proud to earn the distinction.
"Advancing the field of informatics and educating future informaticians has been my professional ambition for decades," says Zhang. "Being named to the Academy, in pursuit of my goal, is a true honor and I am proud to be recognized along with 33 extraordinary individuals from the global informatics community. As one of the largest biomedical and health informatics programs in the world, SBMI is actively contributing to the international informatics community in education, research, and innovation."
Professor Dean Sittig, PhD is a member of the inaugural class of fellows from 2017. For a full list of the 2020 class of fellows, visit the IMIA website.
published on 08/25/2020 at 12:45 p.m.