Volume 9, Issue 12
August 23, 2019
Fall 2019 Course Registration Closing Soon
Reminder SBMI Students: Regular registration for fall 2019 closes on Friday, Aug. 23 at 5 p.m. CDT. Late registration is from Aug. 26-30. Late fees will be assessed so remember to register before that deadline to avoid paying any additional fees.
The fall semester begins on Monday, Aug. 26 so make sure you register for your courses today.
SBMI Fall 2019 Scholarship Winners
SBMI would like to thank all students who submitted applications for the fall 2019 semester. We also want to congratulate the following scholarship awards.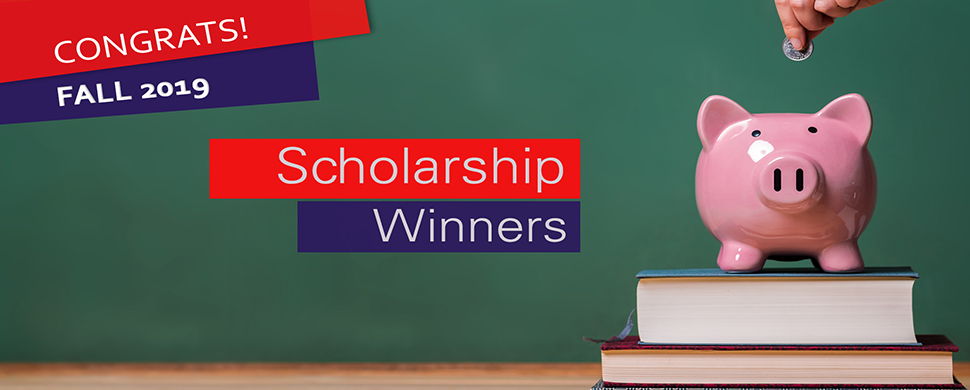 Bridges Family Doctoral Scholarship

Yiming Li – Ph.D.
Yanfei Wang – Ph.D.
Xu Zuo – Ph.D.

James Turley Endowed Scholarship for Global Health

Luis Oliveira – M.S.
Mariaelena Fuentes – M.S.
Kalaivany Ganesh – M.S.
Yi-Ching Tang – Ph.D.
Alexandra Zingg – Ph.D.

Neuosoft Certificate Scholarship Fund

Amy Moreno – Certificate
Lena Al Abbasi – Certificate
Sayali Ethape – Certificate

SBMI Dean's Excellence Scholarship

Kai Chen – Ph.D.
Yan Chu – Ph.D.
Tongtong Huang – Ph.D
Sheikh Muhammad Saiful Islam – Ph.D.

SBMI Dean's Excellence - Jingchun Sun, PhD Scholarship
SBMI Scholarship Excellence Fund

Brad McGavock – M.S.
Amirali Tahanan – M.S.

Sjoerd Steunebrink Scholarship

Gilberto de la Garza Galvan – M.S.
Morgan Foreman – M.S.
Yanqing Huang – M.S.
Ben Mescher – M.S.
Jessica Okunbor – M.S
Jerrit Thayer – M.S..

Star Motor Cars Scholarship

Laila Gindy Bekhet – Ph.D.
Sarvesh Soni – Ph.D.

Willerson Endowed Scholarship
Distance Education Announcements & Reminders for Fall 2019
The fall 2019 semester will start on Aug. 26, 2019. Class add/drop via MyUTH will run from Aug. 26 to Sep. 11. Please refer to the academic calendar for other important dates as well as events. Courses offered this semester, as well as classroom information, can be found on the semester schedule page. Textbook information is posted at https://sbmi.uth.edu/current-students/textbook-list.htm.
To complete required coursework at SBMI, students should check and make sure their computer meets the technical requirements.

Canvas Login


Students are enrolled in a Canvas course automatically after registering on MyUTH. However, it may take up to 24 hours for a course to appear in your "Courses" list in Canvas.

If you have any question about Canvas or other educational technology at SBMI, please contact de@uth.tmc.edu

Badge access to the new SBMI classroom and lounge area


Students needing badge access to the SBMI expansion of the UCT building should send pictures of both the front and back of their student badge to SBMIacademics@uth.tmc.edu.

TMC librarian office hours will resume on Aug. 27 and be held in the I2 Lab every Tuesday afternoon from 1-4 p.m. throughout the fall 2019 semester.


Emma Silva (MSLS) is the new TMC Library liaison librarian for SBMI. She can be reached by phone at (713) 799 -7114 or by email at emma.silva@library.tmc.edu.

Travis Holder will continue to serve as the liaison librarian for SBMI. He can be reached at 713.799.7166 or travis.holder@library.tmc.edu.

SBMI Bragging Points
Members of the SBMI Community have recently achieved noteworthy accomplishments. We want to recognize them and applaud their achievements.
Associate Professor Xiaoqian Jiang, PhD was a co-author on a recently published JAMA article.



The Office of Postdoctoral Affairs and the Postdoctoral Association at UTHealth recently awarded SBMI Postdoctoral Fellow Arko Barman, PhD with the inaugural UTHealth Postdoc Service Award. The award recognizes an individual's outstanding service to the UTHealth Postdoc community.


Assistant Professor Deevakar Rogith, PhD, MBBS will present during a Grand Rounds seminar on Tuesday (8/27) at 8:00 am. The seminar will be in the Medical School Building, MSB 2.103 Conference Room. Dr. Rogith's topic is "Data to Decisions: Antimicrobial prescription patterns and Clinical decision support applications."


2019 Glaser Health Informatics Society Proceedings
All members of the SBMI Community are cordially invited to attend the 2019 Glaser Health Informatics Society Proceedings scheduled for Friday, Oct. 18. Grahame Grieve will be honored as the 2019 Glaser Innovator Award Recipient.
Graham Grieve's Glaser Society induction ceremony and lecture (3:45-5:30 pm), will be followed by a reception in honor of Graham Grieve and John Glaser (5:30-6:30 pm). If you are planning to attend the lecture and/or reception, please email Judy.E.Young@uth.tmc.edu to RSVP. After you've committed to attend one or both of these events, please contact her should your plans change.
Below are several informative links related to the Glaser Society and this year's events. Under my signature line is a save-the-date graphic that relays information on the timing and location of each event.
Scholarship Opportunities Available to SBMI Students
There are several scholarship opportunities currently available that SBMI wants our students to be aware of.
Applications are now being accepted for several HIMSS 2019 Scholarships. All applications are due by Sept. 23, 2019 at 11:59 p.m. CDT. Visit the HIMSS website to apply or get more information on each unique scholarship.


The AHIMA Foundation is accepting three types of scholarship applications (Merit, Veterans & Dissertation Support). Each scholarship has specific and unique requirements so please visit the AHIMA Foundation website for more information and for details on how to apply. All AHIMA scholarship applications are due by Sept. 30, 2019 at 11:59 p.m. CDT.

SBMI to Host Hackathon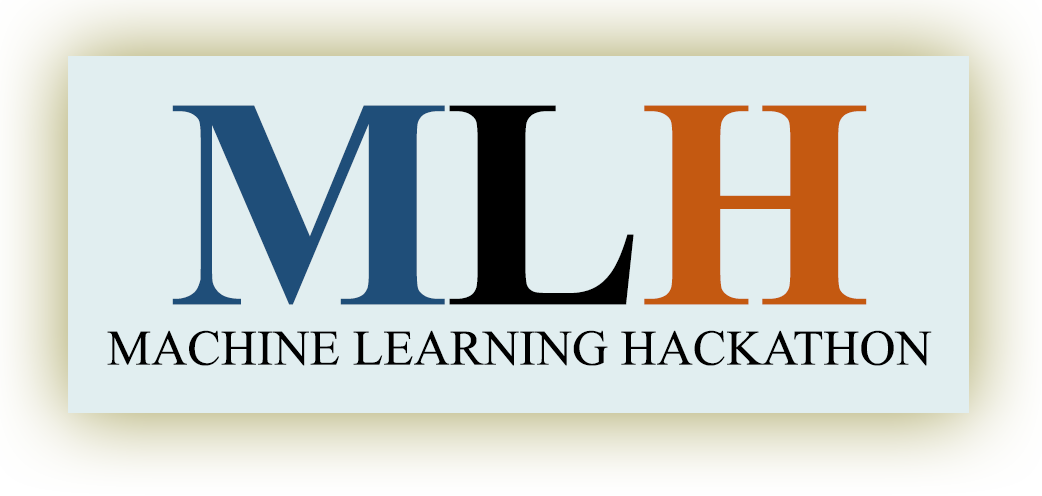 The 24-hour Machine Learning Hackathon will take place Sep. 14-15, 2019. The hackathon objective is to detect the onset of slow activity after seizures with time series EEG input data (measured from 13 electrodes). The duration between the start of the seizure and the end of postictal generalized EEG suppression (PGES) characterized by the onset of slow activity is believed to be an important risk factor to Sudden Unexpected Death in Epilepsy (SUDEP).
This coding Hackathon will be a fun challenge for all students, followed by awards to the winners and demonstrations. Current Undergraduate, Master or PhD students are all invited to register and participate.
Details about this Hackathon can be found through the link: https://sbmi.uth.edu/hackathon. Should students have any questions or comments, feel free to contact the organizers; Yejin Kim, PhD and Xiaoqian Jiang, PhD.

AMIA Student Volunteer Applications Due Aug. 28
The 2019 AMIA Symposium will be held in Washington, DC at the Washington Hilton from Nov. 16-20. AMIA is currently accepting applications for Student Volunteers for the 2018 AMIA Symposium. Tuesday, Aug. 28, is the deadline to apply. Applications must be in by 11:59 p.m. EST.
AMIA Student Volunteer duties may include:
Checking for specific conference badges
Monitoring and attending pre-conference workshops
Taking a head count at all monitored sessions
Being available if meeting attendees have questions
Monitoring space in rooms that have become crowded, requesting extra seating when needed
Distributing hand-out materials when appropriate
Assisting speakers with AV needs (adjusting lighting, contacting AMIA staff regarding problems with room temperatures, urgent AV issues, etc.)
For more information or to submit an application, visit AMIA's website.

HIMSS20 Accepting Poster Proposals
HIMSS20 will take place in Orlando from Mar. 9-13 in 2020. HIMSS is currently accepting proposals for various poster presentation categories. Students, early careerist and other professionals can submit proposals for over 20 different topics and must meet several criteria in order to apply.
Poster presenters will receive the following:
Professional visibility
One complimentary registration to the 2020 Annual HIMSS Conference & Exhibition
Five HIMSS advancement points
For all the applicant requirements and the link for proposal submission, visit the HIMSS website. For questions regarding poster submissions, please contact DonVielle Young, Senior Associate, Professional Development at 312.915.9526.

Upcoming SBMI Recruiting Events
Several SBMI faculty and staff members will be traveling in the coming months to attend conferences to promote our degree programs. We invite any prospective students or alumni in the area to visit us during these events.

Dean Sittig, PhD, SBMI professor, was interviewed by For the Record magazine about how electronic health records have impacted patient safety.
Important Dates
| | |
| --- | --- |
| Aug 23 | Tuition & fee payment due to avoid late fee |
| Aug 23 | Regular registration for fall 2019 closes |
| Aug 26 | First class day for fall 2019 semester |
| Aug 26-30 | Late registration in MyUTH |
| Aug 26-Sept 11 | Add/drop via MyUTH for students already registerer |
| Sep 2 | Labor Day - University is closed |