Susan H. Fenton, PhD appointed school's first Vice Dean for Education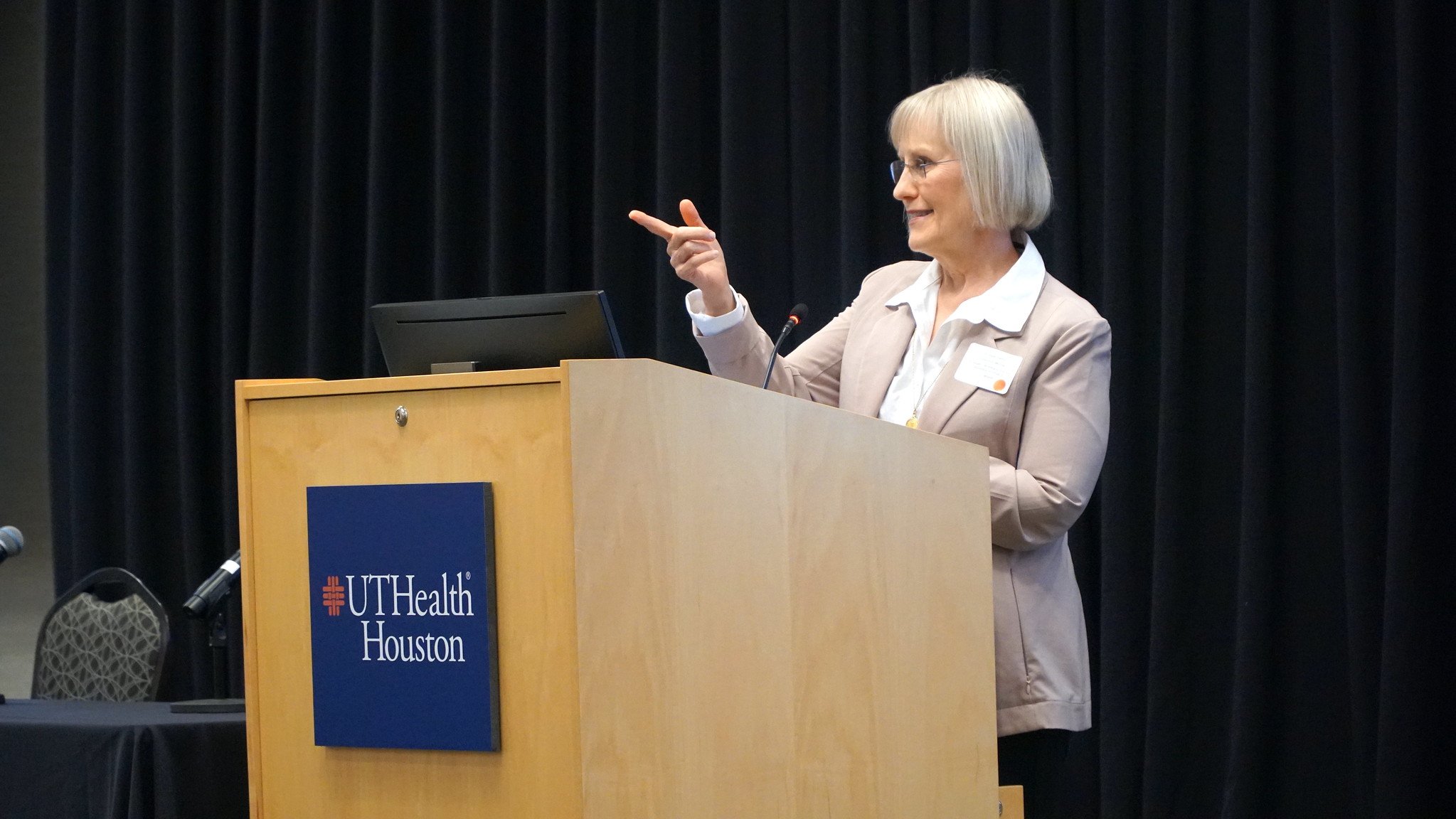 Professor and Associate Dean for Academics and Curricular Affairs, Susan H. Fenton, PhD has been appointed as the first Vice Dean for Education at McWilliams School of Biomedical Informatics at UTHealth Houston. Her new position will be effective Nov. 1.

"I am honored to be appointed to this new position at McWilliams," stated Fenton. "My overarching goal is to grow the enrollment while maintaining the highest standards of academic excellence in all of our programs. I look forward to continue working with all of the faculty and the Office of Academic Affairs staff to achieve this goal."

As the new Vice Dean for Education, Fenton will develop the school vision, provide strategic and tactical leadership, and manage, coordinate, and direct programs, activities, and special initiatives in the education arena. That will extend to the areas of academic and curriculum affairs, student affairs, alumni affairs, and accreditations for the school. She will work to strengthen relations with alumni in the areas of student recruitment, practicum projects, mentorship, and job placement of graduates. Fenton will develop, expand, and manage collaborative academic programs with other schools at UTHealth Houston and with other institutions in Texas and beyond. Lastly, she will also oversee strategic and tactical plans for marketing and recruitment to promote McWilliams.

"My new role will require that I collaborate with Dean Zhang and the department chairs to maintain efficient organizational structure for all McWilliams educational programs and initiatives," Fenton commented. "I will work closely with our faculty to maintain our robust course offerings and build a culture within the academic and student affairs teams with the core values of excellence, empathy, support, collaboration, and teamwork."

Fenton has been with McWilliams School of Biomedical Informatics for just over a decade after joining in June of 2013 as an assistant professor. Five months later, she earned the title of assistant dean for Academic Affairs. In Sept. of 2014, Fenton was named associate dean of Academic Affairs and in Sept. of 2016, she was elevated to associate professor. In Jan. of 2020, Fenton began her current associate dean for Academics and Curricular Affairs role and earlier this year, she was promoted to professor.

"Dr. Fenton has been an invaluable member of our leadership team here at McWilliams School of Biomedical Informatics," noted Jiajie Zhang, PhD, dean and Glassell Family Foundation Distinguished Chair in Informatics Excellence. "She has made substantial contributions to the rapid expansion of academic programs and offerings and growth of student enrollment since her arrival at our school. This new vice dean role is the start of an exciting chapter for not only her, but for our school as we aim towards more growth in quantity and quality over the next five to ten years."

In 2019, Fenton received the UT System Regent's Outstanding Teaching Award. The next year, she was named as a member of The University of Texas Kenneth I. Shine, MD Academy of Health Science Education and awarded the title of UT System Distinguished Teaching Professor. Fenton later earned the UTHealth Houston President's Scholar Award for Teaching for 2021.

Fenton currently manages the $10 million Gaining Equity in Training for Public Health Informatics and Technology (GET PHIT) workforce development consortium funded by the Office of the National Coordinator for Health Information Technology (ONC). She is also the Director of the Center for Quality Health IT Improvement (CQHII), which is a role she will retain with her new Vice Dean for Education position. CQHII is the successor to Gulf Coast Regional Extension Center, established in 2010 by HITECH funding to support EHR adoption. The center continues to support providers in low-resource settings conduct security risk analyses and qualify for value-based payment incentives. The center participates in several state and federal grants assisting providers effectively utilize health information technology for preventive and chronic care.
During her time at the school, Fenton has led the creation of the school's newest degree, the Doctorate in Health Informatics, and directed the effort to make updates to the Master's program so it could earn CAHIIM accreditation.