Sameer Bhat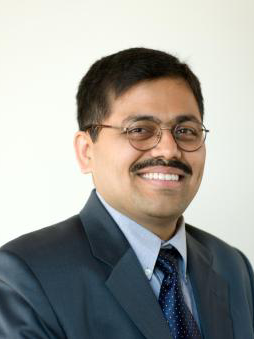 Vice President of Sales and Co-founder, eClinicalWorks
After graduating Karnataka University in 1993, with a Bachelor's degree in electronics and communications, Sameer Bhat began his career at Integra Microsystems, where he served as a lead engineer for developing Web-based document management software from 1994-1996. In 1996, he moved to Novell, Inc., to develop applications for remote desktop and network management as a senior software engineer until 1999. Both of these positions helped lay the groundwork for eClinicalWorks.
In 1999, Bhat brought his experience to eClinicalWorks, a healthcare software company, as one of the co-founders. Bhat oversees the company's technical direction and leads eClinicalWorks' services efforts in the areas of architecture, design and sales. Using some of the expertise from Novell and Integra, he also serves as one of the original key contributors who designed and built the company's Web-based technology architecture.
In addition to providing technical guidance, Bhat leads the company's sales team and has made it one of, if not the, best in the industry. eClinicalWorks is currently debt-free with more than 40,000 medical providers using its software across all 50 states. Revenues have grown 100 percent year-over-year and were approximately $100 million in 2009.
Sameer Bhat's ability to use his technical expertise to meet the needs of customers has helped make eClinicalWorks a solid business that will be a driving force in the market for many years to come. As a co-founder, he has structured this profitable, debt-free company in a way that will outlive most software companies. This work was recognized by the Worcester Business Journal when it honored Bhat with its 2009 40 Under Forty Award for business leaders under 40 years of age.