John Joe, MD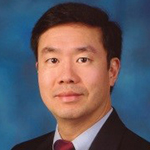 Chief Medical Information Officer, St Luke's Episcopal Hospital & Executive Director of the Greater Houston Health Information Exchange
He has extensive experience in primary healthcare delivery; healthcare administration and finance; health information systems design and development; clinical process redesign and systems implementation; and HIE design, funding, governance, planning, and implementation.
During the past 15 years, Dr. Joe has served as an advisor on EHRs, HIEs and health IT for numerous federal and state agencies, local and regional public health entities, foreign ministries of health, and non-profit health organizations. He has been a consultant for NASA's astronaut health program since 2001; served on the ONC's Federal Health Architecture Leadership Council since 2008; served on the Healthcare Information Technology Standards Panel, including Tiger Teams for ARRA requirements and quality measures; and pilot-tested the 2009 CCHIT hospital EHR, health information exchange, interoperability, and privacy & security certification program, providing advice on test administration and criteria.
In the late 1990s, Dr. Joe helped develop one of the first patient portals in the nation for secure health information exchange between patients and physicians' EHRs. He founded a software and services company which was later sold to a successor that now provides HIE software to more than 40,000 physicians. In the 2000s, Dr. Joe co-founded a clinical information system software and services company where he directed the creation of one of the first six inpatient EHR systems to become fully-certified by the CCHIT. He has assisted more than 2,500 physicians of all specialties and many hospitals of all sizes in implementing EHR systems and has developed business and strategic plans for regional and state HIEs.
As a Board-certified and practicing family physician, Dr. Joe is the current president of the Harris County Academy of Family Physicians and serves on the Boards of both the Harris County and Texas Academy of Family Physicians. He is also an assistant professor of family medicine at Baylor College of Medicine and an adjunct professor of medical informatics at University of Texas Health Science Center in Houston.