Donald A. Norman, PhD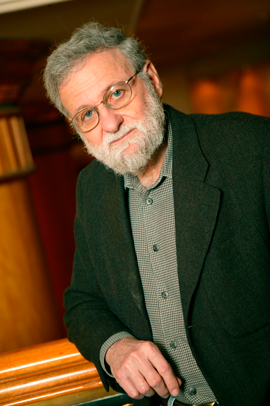 Breed Professor of Design, Northwestern University
Donald A. Norman is a leader in the application of human-centered design. Business Week has listed him as one of the world's 27 most influential designers. "All design," says Norman, "whether of a product, a company, a service or an experience is ultimately aimed at satisfying human and societal needs." This approach requires the application of knowledge of cognitive science, engineering, and business with the skills and knowledge of the design field, helping companies produce products and services that satisfy human and societal needs, both practical and emotional.
Norman co-directs MMM, the dual-degree MBA and Engineering program offered jointly by Northwestern's schools of Management and Engineering that focuses on managing products and services from design to execution. He is also co-director of the Segal Design Institute and Distinguished Visiting Professor at KAIST, the Korea Advanced Institute of Science and Technology, in the Department of Industrial Design. (He will retire from Northwestern in August, 2010.)
As a consultant to industry, Dr. Norman brings a unique mix of the social sciences and engineering to bear on everyday products. He is cofounder of the Nielsen Norman Group, an executive consulting firm that helps companies produce human-centered products and services. He has been Vice President of the Advanced Technology Group, Apple Computer and an executive at Hewlett Packard. He was President of the Learning Systems division of UNext, a distance education company. He is a fellow of numerous scientific societies.
Her serves on numerous company boards and advisory board and is a fellow of many organizations, including the American Academy of Arts and Sciences. He has received the Benjamin Franklin Medal in Computer & Cognitive Science from the Franklin Institute (Philadelphia), honorary degrees from the University of Padova (Italy) and the Technical University of Delft (the Netherlands), the "Lifetime Achievement Award" from SIGCHI, the professional organization for Computer-Human Interaction, the Mental Health award for contributions to Business from Psychology Today, and the Taylor Award for outstanding contribution to the field of Applied Experimental and Engineering Psychology from the American Psychological Association.
He is well known for his books The Design of Everyday Things and Emotional Design. Business Week called The Invisible Computer "the bible of the post PC thinking." His newest book, The Design of Future Things, discusses the role that automation plays in such everyday places as the home, and automobile. His book, Living with Complexity, will be published in September 2010. He lives at www.jnd.org